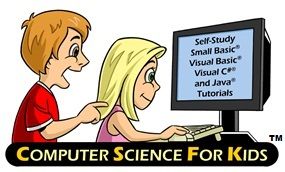 Our family was asked to review a
Small Basic
computer programming course from
Computer Science For Kids
. The publisher suggests this product for ages 10 and up. I thought this would be a perfect project for Eli, age 11, who is in 6th grade.
Initially, we had problems not being able to see the pictures in the instructions using MS Works, but once we switched to Adobe Reader, everything was visible. Fortunately, the instructions are provided in two different file types, which I thought was nice. We also hit a snag where we thought we were "stuck" and when I emailed the publisher, I received a timely and courteous offer of assistance by phone. We ended up figuring it out on our own, but I wanted to note that the customer service seemed great.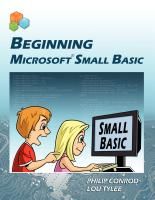 Beginning Microsoft Small Basic teaches kids to write code line by line. Eli learned that there's a whole lot more to designing a video game than just thinking up a cool idea! There's a lot of work that goes into it, too. The course covers program design, text window applications, graphics window applications, and many elements of the Small Basic language.
The material is broken into 11 chapters, with each chapter being about 20-50 pages in .pdf form. We discovered by accident that they build on lessons previously learned, when Eli accidentally opened chapter 11 instead of chapter 3, and couldn't figure it out!
In one of the lessons, the program he built calculated savings over a period of time. It's funny, you can talk up savings until you're blue in the face, but something really clicks when they say, "Mom! If I save $17 every month for 2 years, I'll have $408 bucks!"
As he progressed through the lessons, he got to play games, such as Even Wins, Mugwamps, and Lunar Lander. "This is really cool!" he said of Even Wins. "It makes me think!"
Unfortunately, Eli was not able to work as independently through this as I had hoped. If your 11 year old is really into computers, or strongly motivated to problem solve, you may have better results in that area. Otherwise, I would suggest this as a great curriculum for slightly older kids, maybe 12-14 and up. It did inspire him to do more creative work on the computer in other areas, which is a nice added benefit.
The cost of this program is $59.95, but the publisher is running a sale! Through July 4, 2013, you can get it for just $34.95. This includes a digital eBook download with a single user license. You can read other reviews of Beginning Microsoft Small Basic from Computer Science For Kids at: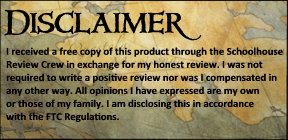 Thanks for taking a moment to click for us!